CV
The latest version of my CV can always be found here: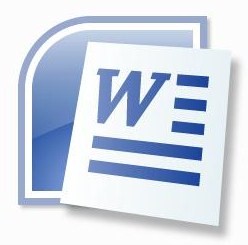 Contact Details
Name: Stephen Swann
Title: Identity & Access Management Consultant

Professional Qualifications
Certified Information Systems Security Professional (CISSP)
IBM Certified Solution Advisor - Tivoli Security
IBM Certified Advanced Deployment Professional

IBM Service Management Security and Compliance V4
Tivoli Security Management Solutions 2008
Tivoli Security Management Solutions 2007
Tivoli Security Management Solutions 2006
Tivoli Security Management Solutions 2005

IBM Certified Deployment Professional

IBM Security Identity Governance and Intelligence v5.2
IBM Security Identity Manager v6.0
IBM Tivoli Identity Manager v5.1
IBM Tivoli Identity Manager v5.0
IBM Tivoli Identity Manager v4.6
IBM Tivoli Directory Integrator v7.1 Implementation
IBM Tivoli Access Manager for e-business v6.1.1
IBM Tivoli Access Manager for e-business v6.0

IBM DB2 9 Fundamentals
EXIN Certification in ITIL Foundation
IBM Certifications can be validated at www.ibm.com/certify/profile?swanns.
References
"I have worked with Stephen within Identity and Access Management for the last 8 years. I cannot recommend him highly enough. In fact I would rate Stephen as one of the best consultants on the market. Stephen not only has a technical knowledge beyond most but is willing to share, motivate, inspire and develop his peers and customers. I will conclude by saying: If you are about to design and implement a solution you should try and have Stephen involved from the beginning through to completion."
May 8, 2012, Paul Keeler, IT Security Consultant [Source: LinkedIn]
"Stephen is an experienced and thoughtful professional and I'll follow his blogging with great interest. I strongly recommend that you do too."
March 18, 2010, Tom Mellor, IT Security Consultant [Source: vintage1951 Blog]
"Stephen is a very capable manager who achieves a nice balance between people and tasks. He is great fun to work with and his passion for access control technology includes the ability to drop out of the manager role and into that of a very competent hands-on technical developer/troubleshooter.
July 30, 2007, Gary McMahon, Enterprise Architect, National Australia Group [Source: LinkedIn]
"Stephen is hard working talented individual who is a pleasure to work with."
January 21, 2007, Ian Cassidy, Lead Designer, National Australia Group [Source: LinkedIn]
Employment Timeline
Jan 2013-Present: IT Security Consultant - BP
Middlesex
Identity Management project based on IBM Security Software designing and developing an Entitlements management system and building workflow extensions, script extensions, adapters and ISIM sub-forms.
Jan 2011-Dec 2012: IT Security Consultant - Skills Funding Agency
Aston, Birmingham
Identity & Access Management project based on IBM Tivoli Security Software where I designed, developed and delivered the solution including custom J2EE applications supporting the requirements for Self-Registration & Self-Care integrating with complex workflow solutions within ITIM.
May 2011-Sep 2011: IT Security Consultant - Amnesty International
London
Identity & Access Management project delivering a suite of security tools to help provide an Identity Management system and web-based Single Sign On to a wide range of applications for a geographically diverse user base.
June 2010-Dec 2010: IT Security Consultant - Barclays Bank
Radbroke, Cheshire
Strategic Logical Access Management infrastructure evaluation and Identity consolidation investigation.
Feb 2009-May 2010: IT Security Consultant - Oxfordshire County Council
Oxford
Identity & Access Management project where I designed and implemented a solution to consolidate 300,000 identities across 300 identity sources and provide access to a number of 3rd party hosted systems using IBM Tivoli Security Software including Tivoli Access Manager for e-business, Tivoli Identity Manager, Tivoli Directory Server and Tivoli Directory Integrator.
Feb 2008-Feb 2009: IT Security Consultant - Barclays Bank
Radbroke, Cheshire
Logical Access Management project where I acted as the primary solution provider for the compliance project based on IBM Tivoli Identity Manager and Pirean's Compliance:One. As well as designing the technical solution, I was the primary developer of a range of TDI Assembly Lines as well as custom Adapters.
2004-2007: Manager: Identity Management - National Australia Group (UK)
Northern Court, Belfast
Manager of the Identity Management team for the National Australia Group in the UK managing a team of 8 technicians, 2 project leaders and a variable number of external contractors.
Responsible for the rollout of the security infrastructure for the Internet Banking applications for both Clydesdale Bank and Yorkshire Bank using a mix of Tivoli and Computer Associates security products.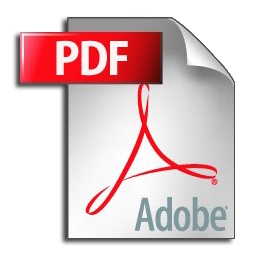 I acted as a customer reference site for Tivoli security products and produced a case study, customer testimonial video and presented to both IBM officials and other customers.
1995-2002: Technical Specialist: Bull LiveLink Team - National Australia Group (UK)
Causeway House, Bedford Street, Belfast
Senior Technical Specialist designing and developing Mainframe Applications on a Bull mainframe. I joined the callout support team to support the system overnight and at weekends, as well as supporting the system during office hours.
I was the primary technical resource working on the conversion of the LiveLink system during the switch from the DPS8000 to the DPS9000 mainframes in 1998. I also wrote a positioning paper which defined opportunities for enhancing the LiveLink application's operability after the migration. This paper resulted in a funded programme of initiatives which lasted more than 6 months and included technical solutions for automating manual operating tasks.
I was the primary point of contact for Service Delivery engagement during the major projects that the Bull Engineering Room undertook, eg Year 2000 Readiness, EMU. I also worked with Service Delivery to define Bull specific change management processes which were mutually beneficial.
I led the technical design and delivery of the Branch Mergers during the late 1990s which involved working closely with other work streams and the business stakeholders. We suffered no loss of information or data integrity during each transition of account information from the closing branch to the remaining branch and the merger process is still available as a documented set of procedures should any future mergers be required.
I developed applications on an IBM RS6000 in C, primarily for the National Australia Group (Europe) Telephone Banking System. The code interfaced with an X25 network to the DPS9000 Transaction Processing System, an IBM MVS mainframe for access to an ORACLE database, a SUN Microsystems gateway and an IVR router. The code uses IBM's MQSeries middleware product for asynchronous processing.
1990-1995: Programmer: Bull LiveLink Team - Northern Bank Limited
Causeway House, Bedford Street, Belfast
Computer Programmer designing and developing Mainframe Applications on a Bull DPS8000 mainframe in COBOL. Major projects that I led included:
NBL/NIB Work Measurement System
Customer Deposits Centre
BACS Interfaces
During my time as a programmer with the Northern Bank, I represented the bank in a Youth Challenge for the Belfast 1991 celebrations. I was involved in a Challenge Anneka style contest which meant our team of 6 had to obtain free paint from local suppliers in order to repaint a house run by the Simon Community for the homeless.
I also represented the bank on the Men's Hockey team. We competed and won the Interbank tournaments of 1993 and 1994.
Education
1982-1989: Belfast Royal Academy
Cliftonville Road, Belfast
A Levels attained in Mathematics and Economics
O Levels attained in Mathematics, Statistics, Additional Mathematics, English Language, Physics, Geometric Drawing, Geography and Chemistry
RSA course completed in Computing
Interests & Activities
Captained East Antrim Hockey Club for 4 years. I took on this role after 3 years in the Honorary Secretary post. I have also fulfilled the roles of Honorary Treasurer, Press Release Officer, Youth Team Coach and other captain & vice-captain roles throughout the Club.
The maintenance (and enhancement) of the East Antrim Hockey Club web site. The web site was first launched in March of 1996 and was short-listed for the Personal Website of the Year by the Irish Internet Industry in 2001. The database-driven, dynamic site now boasts over 8,000 pages worth of information and can be found at www.eastantrim.co.uk.
I enjoy reading, when time permits. I'm fond of historical and scientific books as well as novels in the fantasy and humour genres. I've also written a number of childrens books for my daughters, nephews and nieces.
I own a multitude of string instruments now: an acoustic guitar, an electric guitar, a bass guitar, a ukelele and a mandolin. My talents obviously lie elsewhere as a demonstration of my musical talent can confirm!